Welcome
Alpha Kappa Alpha Sorority, Inc.
Psi Theta Omega Chapter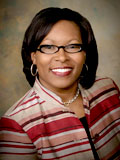 Greetings:
Welcome to the website of the Psi Theta Omega Chapter of Alpha Kappa Alpha Sorority, Inc.  Alpha Kappa Alpha Sorority, Incorporated's mission of "Service to All Mankind" began in 1908 and Psi Theta Omega embarked on this mission in June 2008.  Alpha Kappa Alpha Sorority has been at the forefront of positive change in American life, particularly in the African-American community in Metro Orlando.  In 2013, Psi Theta Omega will continue to be a "Change Agent" in our community and will work diligently to fulfill this service avowed by our founders through creative programs, awareness, advocacy, action and collaborative partnerships.
Psi Theta Omega is committed to our national program initiative, Global Leadership Through Timeless Service.  The Psi Theta Omega Chapter will offer programs in the following areas: Global Poverty, Social Justice and Human Rights, Health Resources and the National Signature Program the Emerging Young Leaders.
Psi Theta Omega's membership is comprised of very diverse talents and treasures.  Our chapter includes various professions ranging from educators, lawyers, social workers and a host of other professionals.  With the rich talent associated with this chapter, Psi Theta Omega will devote our time, talents and treasures to advance the basic principles of human rights, eradicating global poverty and promoting Awareness, Advocacy and Action.  I invite you to join us on this journey!!!!
By merit and by culture,
Tiffany Moore Russell, President
Alpha Kappa Alpha Sorority, Inc.
Psi Theta Omega Chapter, Metro-Orlando Chapter